€222.00
Logo Design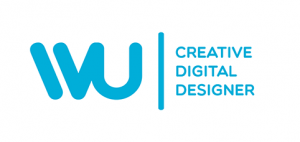 Description
Thank you very much for considering me for your design needs.
I'd love to earn your business and help your venture prosper. Before I jump directly into pricing, please let me briefly outline a few things that will help you better understand your investment if you wish to move forward and work with me.
Logo Process
To give you an idea of what to expect from a logo project, below is an overview of the process. Since every project is unique, the approach may differ, but will always include the following components:
Research: Once you commit to working with me and down payment is made, I'll ask you a few more specific questions. The info you provide will help me better determine your needs and ensure we're on the same page. Additional research may be required to learn about your industry, competitors, etc. I would use various creative techniques like mind-maps and mood boards to develop the overall concept for the logo theme.
Creating: With this better understanding of your expectations, I can begin brainstorming and sketching out ideas onto paper the Adobe artboard. This is an important step, as well as the most time-consuming. The aim here is to come up with as many quality designs as possible in the timeframe your project allows.
Refining: Next comes the task of selecting the best of the rough ideas, and making them more presentable. This involves scanning sketches into the computer, converting ideas into digital format, choosing appropriate fonts, colour schemes and so on. We will start working in the greyscale, the colour will be applied when the
Presentation: Your logo(s) will be presented to you in the png form and the mockup form (ex: displayed on a business card, signage, etc). This will give you a better sense of what the logo will look like in real life application or as part of a cohesive brand. Along with these previews will include my analysis on the logos.
Revisions: Upon your feedback, any necessary changes to the presented logos will be addressed (i.e. color, type, graphics modification). In the rare instance, you find none of the logos I present to you satisfactory, additional concepts can be purchased at my revision rate of 50 euro per revision.
Finalizing: Upon your approval of a logo, final payment will be expected. After payment clears, final design files will be sent via email/Google Drive/Dropbox. Assistance with printing can be arranged, as well as any stationery or branding design needs.
Pricing Explained
The following price quote has been customized to fit the requirements of your project. If you have any questions or concerns please let me know. When I price a project I must not only consider my pay, but also the many costs involved with offering a professional service.
Price & Time frame in detail:
Based on the information you've provided to me so far, I can offer the following for €222:
• 2 unique logo concepts for you to choose from (narrowed down from many sketches/ ideas) based on your detailed requirements gathered in the first stage of the design process
• Two rounds of revisions offered on the logo design you choose.
• A time frame of 3 weeks allowed for research and conceptualization of initial concepts.
This is to be counted from the day the I receive the information (logo design questionnaire via e-mail or post) needed to proceed with the next stages
• An additional 1 week allowed per 1 revision – 2 revisions included in the offer
Worth Adding:
• If for any reason you are not happy with the concepts I present to you, the option to purchase more work hours will be available. Please note however that this is a rare occurrence, as most of my clients, are satisfied with initial concepts and never pay more than the initial agreed-to amount.
• You will never be charged more without your knowledge and approval. Deception is not my thing.
• If you find my price quote reasonable and would like to move forward and hire me for your design project, the signing of this proposal will be required (to protect both you and me), along with a 50% non-refundable retainer payment
If you have any questions, concerns, or would like to discuss things further before proceeding; please do let me know. I'd love to earn your business.